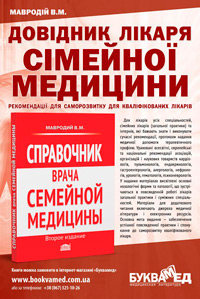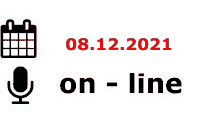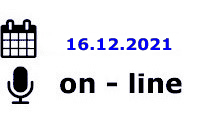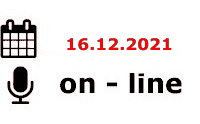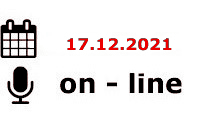 ---
СІМЕЙНІ ЛІКАРІ ТА ТЕРАПЕВТИ
---
НЕВРОЛОГИ, НЕЙРОХІРУРГИ, ЛІКАРІ ЗАГАЛЬНОЇ ПРАКТИКИ, СІМЕЙНІ ЛІКАРІ
---
КАРДІОЛОГИ, СІМЕЙНІ ЛІКАРІ, РЕВМАТОЛОГИ, НЕВРОЛОГИ, ЕНДОКРИНОЛОГИ
---
СТОМАТОЛОГИ
---
ІНФЕКЦІОНІСТИ, СІМЕЙНІ ЛІКАРІ, ПЕДІАТРИ, ГАСТРОЕНТЕРОЛОГИ, ГЕПАТОЛОГИ
---
ТРАВМАТОЛОГИ
---
ОНКОЛОГИ, (ОНКО-ГЕМАТОЛОГИ, ХІМІОТЕРАПЕВТИ, МАМОЛОГИ, ОНКО-ХІРУРГИ)
---
ЕНДОКРИНОЛОГИ, СІМЕЙНІ ЛІКАРІ, ПЕДІАТРИ, КАРДІОЛОГИ ТА ІНШІ СПЕЦІАЛІСТИ
---
ПЕДІАТРИ ТА СІМЕЙНІ ЛІКАРІ
---
АНЕСТЕЗІОЛОГИ, ХІРУРГИ
"Pain. Joints. Spine." Том 11, №2, 2021
Ukrainian FRAX version in the male osteoporosis management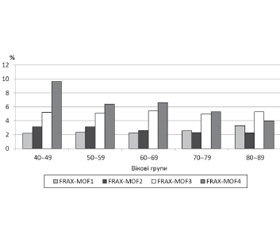 Authors:

Поворознюк В.В.(1), Johansson H.(2, 3), Григор'єва Н.В.(1), Kanis J.A.(3, 4), Мусієнко А.С.(1), Lorentzon M.(3, 5), Harvey N.C.(6), McCloskey E.V.(4, 7), Liu E.(3) (1) — ДУ «Інститут геронтології імені Д.Ф. Чеботарьова НАМН України», м. Київ, Україна (2) — Sahlgrenska Osteoporosis Centre, Institute of Medicine, University of Gothenburg, Sweden (3) — Mary McKillop Institute for Health Research, Australian Catholic University, Melbourne, Australia (4) — Centre for Metabolic Bone Diseases, University of Sheffield Medical School, Sheffield, UK (5) — Sahlgrenska Osteoporosis Centre, Department of Internal Medicine and Clinical Nutrition, Institute of Medicine and Clinical Nutrition, Sahlgrenska Academy, University of Gothenburg, Sweden (6) — MRC Lifecourse Epidemiology Unit, University of Southampton, Southampton, UK (7) — MRC and Versus Arthritis Centre for Integrated Research in Musculoskeletal Ageing, Mellanby Centre for Musculoskeletal Research, University of Sheffield, Sheffield, UK



Categories:

Rheumatology, Traumatology and orthopedics



Sections:

Clinical researches
Summary
Актуальність. На сьогодні FRAX — загальновідомий і широко вживаний інструмент оцінки ризику основних остеопоротичних переломів. Українська версія алгоритму FRAX була презентована у 2016 році, а у 2019 році були опубліковані «межі втручання» щодо додаткового обстеження й лікування для жінок України, проте дані щодо можливостей її використання в чоловіків обмежені. Вищезазначене стало підґрунтям для проведення даного дослідження. Мета дослідження — оцінка можливостей використання раніше розроблених критеріїв української версії алгоритму FRAX в українських чоловіків. Матеріали та методи. Обстежено 653 амбулаторних чоловіків віком 40–88 років (середній вік (M ± SD) — 60,5 ± 11,8 року). Показники аналізували як у загальній групі, так і в окремих вікових підгрупах, зокрема, залежно від наявності низько­енергетичних переломів, які входять у розрахунок FRAX, і порівнювали з відповідними показниками українських жінок. Результати. Найбільш частим (26,6 %) фактором ризику остеопоротичних переломів в українських чоловіків був низькотравматичний перелом в анамнезі (відповідний показник у жінок становив 51,3 %), і саме його наявність була підставою для ініціації антиостеопоротичного лікування. Лише 6,7 % чоловіків без переломів в анамнезі після розрахунку ризику основних остеопоротичних переломів за FRAX потребували обстеження за допомогою двохенергетичної рентгенівської абсорбціометрії (ДРА) для переоцінки ризику остеопоротичних переломів, і жоден не мав високих показників ризику переломів. 73 % обстежених чоловіків без переломів не мали жодного фактора ризику, включеного в алгоритм FRAX. Висновки. Дане дослідження продемонструвало більш високу потребу як в антиостеопоротичному лікуванні без виконання ДРА, так і в додатковому денситометричному обстеженні для додаткової оцінки ризику остеопоротичних переломів у жінок України порівняно з чоловіками, необхідність приділяти особливу увагу наявності малотравматичних переломів в анамнезі в оцінці ризику остеопопорозу і його ускладнень у чоловіків і необхідність урахування інших факторів ризику остеопорозу, не включених у даний алгоритм FRAX.
Background. At present, FRAX is a well-known and widely-used risk assessment tool for major osteoporotic fractures. The Ukrainian version of the FRAX algorithm was presented in 2016; with the "intervention threshold" for additional DXA exa­mination and antiosteoporotic treatment of the Ukrainian women published in 2019. However, the data on its possible uses in men are limited. The purpose of the study was to evaluate the possibilities of using the previously developed criteria of the Ukrainian FRAX algorithm in Ukrainian men. Materials and methods. We exa­mined 653 outpatients aged 40–88 years (mean age (M ± SD) — 60.5 ± 11.8 years). We analyzed the results both in the general group and in the age subgroups; in particular, with an account of low-trauma fractures, included in the FRAX calculation, and compared them with the corresponding indices of the Ukrainian wo­men. Results. The most frequent (26.6 %) risk factor for osteoporo­tic fractures in the group of Ukrainian men was a history of low-trauma fracture (the corresponding index in women was 51.3 %), its presence being the reason for antiosteoporotic treatment initia­ting. Following upon the risk of major osteoporotic fractures calculated by FRAX, only 6.7 % of men without previous fractures were found to require additional DXA examination in order to re-evaluate the osteoporotic fracture risk, and none had a high fracture risk. 73 % of men without fractures did not have any risk factor inclu­ded in the FRAX algorithm. Conclusions. This study showed a grea­ter need for both antiosteoporotic treatment without DXA assessment and additional densitometric examination for the osteoporotic fracture risk assessment for the Ukrainian women rather than men, along with a special attention to the presence of previous fractures in men, and consideration of other risk factors for osteoporosis, even those not included in this FRAX algorithm.
Keywords
FRAX; ризик остеопоротичних переломів; остеопороз; чоловіки
FRAX; risk of osteoporotic fractures; osteoporosis; men
For the full article you need to subscribe to the magazine.
Bibliography
Johnell O., Kanis J.A. An estimate of the worldwide prevalence and disability associated with osteoporotic fractures. Osteoporos Int. 2006. 17. 1726-1733. doi: 10.1007/s00198-006-0172-4.
Bentler S.E., Liu L., Obrizan M. et al. The Aftermath of Hip Fracture: Discharge Placement. Functional Status Change. and Mortality. American Journal of Epidemiology. 2009 170(10). 1290-1299. doi: 10.1093/aje/kwp266.
Borgström F., Karlsson L., Ortsäter G. et al. for the International Osteoporosis Foundation Fragility fractures in Europe: burden, management and opportunities. Archives of Osteoporosis. 2020. 15(1). 59 doi: 10.1007/s11657-020-0706-y.
Державна служба статистики України. Портал «Населення України». Тематичний розділ «Розподіл постійного населення за статтю, окремими віковими групами та типом місцевості». http://database.ukrcensus.gov.ua/MULT/Dialog/statfile_c.asp.
ISCD Official Positions — Adult. 2019. https://www.iscd.org/official-positions/2019-iscd-official-positions-adult.
Kanis J.A., Bianchi G., Bilezikian J.P. et al. Towards a diagnostic and therapeutic consensus in male osteoporosis. Osteoporosis International. 2011. 22(11). 2789-2798. doi: 10.1007/s00198-011-1632-z.
Watts N.B., Adler R.A., Bilezikian J.P. et al. Osteoporosis in Men: An Endocrine Society Clinical Practice Guideline. The Journal of Clinical Endocrinology & Metabolism. 2012. 97(6). 1802-1822. doi: 10.1210/jc.2011-3045.
Cosman F., deBeur S.J., LeBoff M.S. et al. Clinician's guide to prevention and treatment of osteoporosis. Osteoporos Int. 2014. 25(10). 2359-2381. doi: 10.1007/s00198-014-2794-2.
Almohaya M., Alobedollah A., Kendler D.L. Management of Male Osteoporosis: an Update. Current Treatment Options in Rheumatology. 2018. 4. 355-366. doi: 10.1007/s40674-018-0107-1.
Kanis J.A., Johansson H., Harvey N.C. et al. A brief history of FRAX. Archives of Osteoporosis. 2018. 13(1). 118. doi: 10.1007/s11657-018-0510-0.
Kanis J.A., Harvey N.C., Cooper C. et al. A systematic review of intervention thresholds based on FRAX: A report prepared for the National Osteoporosis Guideline Group and the International Osteoporosis Foundation. Arch. Osteoporos. 2016. 11(1). 25. doi: 10.1007/s11657-016-0278-z.
Povoroznyuk V.V., Grygorieva N.V., Kanis J.A. et al. Epidemiology of hip fracture and the development of FRAX in Ukraine. Archives of osteoporosis. 2017. 12(1). 53. doi: 10.1007/s11657-017-0343-2.
Povoroznyuk V., Grygorieva N., Johansson H. et al. FRAX-Based Intervention Thresholds for Osteoporosis Treatment in Ukraine. Journal of Osteoporosis. 2021. Article ID 2043479. https://doi.org/10.1155/2021/2043479.
Compston J., Cooper A., Cooper C. et al. UK clinical guideline for the prevention and treatment of osteoporosis. Arch. Osteoporos. 2017. 12(1). 43. doi: 10.1007/s11657-017-0324-5.
Harvey N.C., McCloskey E., Kanis J.A. Use of FRAX(®) in men. Joint Bone Spine. 2016. 83(5). 477-478. doi: 10.1016/j.jbspin.2016.03.007.
Adler R.A., Hastings F.W., Petkov V.I. Treatment thresholds for osteoporosis in men on androgen deprivation therapy: T-score versus FRAX™. Osteoporosis International. 2009. 21(4). 647-653. doi: 10.1007/s00198-009-0984-0.
Marques A., Lucas R., Simões E. et al. Do we need bone mineral density to estimate osteoporotic fracture risk? A 10-year prospective multicentre validation study. RMD Open. 2017. 3(2). e000509. doi: 10.1136/rmdopen-2017-000509.
Diem S.J., Peters K.W., Gourlay M.L. et al. Screening for Osteoporosis in Older Men: Operating Characteristics of Proposed Strategies for Selecting Men for BMD Testing. Journal of General Internal Medicine. 2017. 32(11). 1235-1241. doi: 10.1007/s11606-017-4153-4.
Jain S., Bilori B., Gupta A. et al. Are Men at High Risk for Osteoporosis Underscreened? A Quality Improvement Project. The Permanente Journal. 2016. 20(1). 60-64. doi: 10.7812/tpp/14-190.
Tuzun S., Eskiyurt N., Akarirmak U. et al. The impact of a FRAX-based intervention threshold in Turkey: the FRAX-TURK study. Arch. Osteoporos. 2012. 7. 229-235. doi: 10.1007/s11657-012-0101-4.
Clark P., Denova-Gutiérrez E., Zerbini C. et al. FRAX-based intervention and assessment thresholds in seven Latin American countries. Osteoporos Int. 2018. 29(3). 707-715. doi: 10.1007/s00198-017-4341-4.