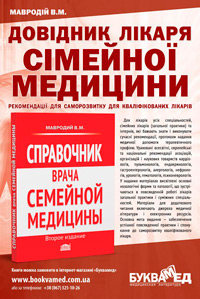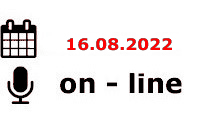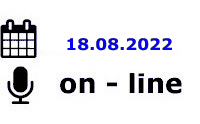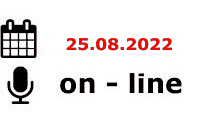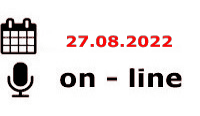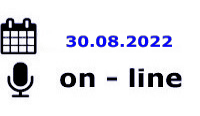 ---
СІМЕЙНІ ЛІКАРІ ТА ТЕРАПЕВТИ
---
НЕВРОЛОГИ, НЕЙРОХІРУРГИ, ЛІКАРІ ЗАГАЛЬНОЇ ПРАКТИКИ, СІМЕЙНІ ЛІКАРІ
---
КАРДІОЛОГИ, СІМЕЙНІ ЛІКАРІ, РЕВМАТОЛОГИ, НЕВРОЛОГИ, ЕНДОКРИНОЛОГИ
---
СТОМАТОЛОГИ
---
ІНФЕКЦІОНІСТИ, СІМЕЙНІ ЛІКАРІ, ПЕДІАТРИ, ГАСТРОЕНТЕРОЛОГИ, ГЕПАТОЛОГИ
---
ТРАВМАТОЛОГИ
---
ОНКОЛОГИ, (ОНКО-ГЕМАТОЛОГИ, ХІМІОТЕРАПЕВТИ, МАМОЛОГИ, ОНКО-ХІРУРГИ)
---
ЕНДОКРИНОЛОГИ, СІМЕЙНІ ЛІКАРІ, ПЕДІАТРИ, КАРДІОЛОГИ ТА ІНШІ СПЕЦІАЛІСТИ
---
ПЕДІАТРИ ТА СІМЕЙНІ ЛІКАРІ
---
АНЕСТЕЗІОЛОГИ, ХІРУРГИ
International neurological journal Том 17, №5, 2021
Intrauterine subdural hematoma associated with blunt maternal trauma: a case report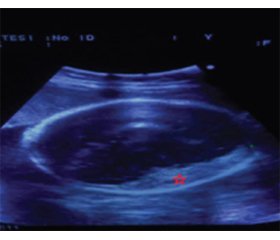 Authors:

Mehmet Hakan Şahin(1), Mehmet Emin Akyüz(2), Ufuk Temtek(1), Mustafa Kara(3), Kadir Şerafettin Tekgündüz(3) (1) — University of Ataturk School of Medicine, Neurosurgery Department, Erzurum, Turkey (2) — Siirt Research and Training Hospital, Neurosurgery Department, Siirt, Turkey (3) — University of Ataturk School of Medicine, Neonatology Department, Erzurum, Turkey



Categories:

Neurology



Sections:

Specialist manual
Summary
Внутрішньоутробна субдуральна гематома — рідкісний патологічний стан, що призводить до смерті немовляти або порушення нервової системи в нього. Етіологія субдуральної гематоми досі залишається суперечливим питанням, однак травма розглядається як найбільш важлива причина. При виявленні даної патології необхідний мультидисциплінарний підхід, що передбачає залучення фахівців із галузі гінекології, нейрохірургії, неонатології та радіології. Нами наведений клінічний випадок внутрішньоутробної субдуральної гематоми в немовляти, якого було прооперовано з використанням мультидисциплінарного підходу.
Prenatal subdural hematoma is a rare condition and causes death or neurological impairment in newborns. The etiology of subdural hematoma is still controversial, but trauma is seen most important reason. In this disease, a multidisciplinary study is required, which includes gynecology, neurosurgery, neonatology, and radiology. We presented a newborn with prenatal subdural hematoma who we operated a treated in a multidisciplinary way.

Keywords
тупа травма; внутрішньоутробна травма; субдуральна гематома
blunt trauma; fetal hematoma; prenatal trauma; subdural hematoma
For the full article you need to subscribe to the magazine.
Bibliography
1. Bauder F., Beinder E., Arlettaz R., Albisetti M., Boltshauser E., Gessler P. Intrauterine subdural hemorrhage in a preterm neonate possibly associated with maternal low-molecular weight heparin treatment. J. Perinatol. 2009. 29. 521-523.
2. de Spirlet M., Goffinet F., Philippe H.J., Bailly M., Couderc S., Nisand I. Prenatal diagnosis of a subdural hematoma associated with reverse flow in the middle cerebral artery: case report and literature review. Ultrasound Obstet. Gynecol. 2000. 16. 72-76.
3. Green-Thompson R., Moodley J. In-utero intracranial haemorrhage probably secondary to domestic violence: case report and literature review. J. Obstet. Gynaecol. 2005. 25. 816-818.
4. Greer I.A., Brenner B., Gris J.C. Antithrombotic treatment for pregnancy complications: which path for the journey to precision medicine? Br. J. Haematol. 2014. 165. 585-599.
5. Joseph J.R., Smith B.W., Garton H.J. Blunt prenatal trauma resulting in fetal epidural or subdural hematoma: case report and systematic review of the literature. J. Neurosurg. Pediatr. 2017. 19. 32-37.
6. Piastra M., Pietrini D., Massimi L., Caldarelli M., De Luca D., Del Lungo L.M., De Carolis M.P., Di Rocco C., Conti G., Zecca E. Severe subdural hemorrhage due to minimal prenatal trauma. J. Neurosurg. Pediatr. 2009. 4. 543-546.
7. Sakamoto J., Michels C., Eisfelder B., Joshi N. Trauma in Pregnancy. Emerg. Med. Clin. North Am. 2019. 37. 317-338.
8. Zeina A.R., Kessel B., Mahamid A., Gazmawi J., Shrim A., Nachtigal A., Alfici R. Computed tomographic diagnosis of traumatic fetal subdural hematoma. Emerg. Radiol. 2013. 20. 169-172.