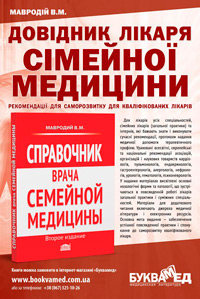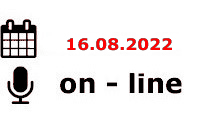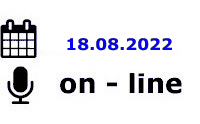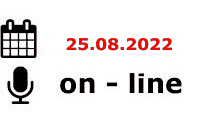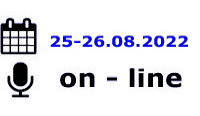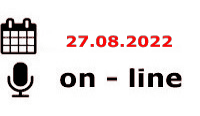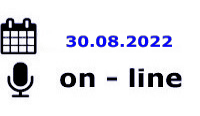 ---
СІМЕЙНІ ЛІКАРІ ТА ТЕРАПЕВТИ
---
НЕВРОЛОГИ, НЕЙРОХІРУРГИ, ЛІКАРІ ЗАГАЛЬНОЇ ПРАКТИКИ, СІМЕЙНІ ЛІКАРІ
---
КАРДІОЛОГИ, СІМЕЙНІ ЛІКАРІ, РЕВМАТОЛОГИ, НЕВРОЛОГИ, ЕНДОКРИНОЛОГИ
---
СТОМАТОЛОГИ
---
ІНФЕКЦІОНІСТИ, СІМЕЙНІ ЛІКАРІ, ПЕДІАТРИ, ГАСТРОЕНТЕРОЛОГИ, ГЕПАТОЛОГИ
---
ТРАВМАТОЛОГИ
---
ОНКОЛОГИ, (ОНКО-ГЕМАТОЛОГИ, ХІМІОТЕРАПЕВТИ, МАМОЛОГИ, ОНКО-ХІРУРГИ)
---
ЕНДОКРИНОЛОГИ, СІМЕЙНІ ЛІКАРІ, ПЕДІАТРИ, КАРДІОЛОГИ ТА ІНШІ СПЕЦІАЛІСТИ
---
ПЕДІАТРИ ТА СІМЕЙНІ ЛІКАРІ
---
АНЕСТЕЗІОЛОГИ, ХІРУРГИ
International neurological journal Том 17, №6, 2021
Chronic neuroborreliosis with pseudotumor cerebri (clinical case, discussion)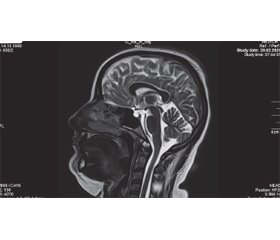 Authors:

Таряник К.А., Дельва М.Ю., Пурденко Т.Й., Самарченко Л.А. Полтавський державний медичний університет, м. Полтава, Україна



Categories:

Neurology



Sections:

Specialist manual
Summary
У статті описується клінічний випадок хронічного нейробореліозу із синдромом церебральної псевдопухлини в пацієнтки 30 років, яка звернулася зі скаргами на головокружіння, двоїння в очах, зниження гостроти зору на обидва ока, відчуття «туману перед очима», постійний головний біль (7–8 балів за візуальною аналоговою шкалою), порушення сну. За 5–6 місяців до початку захворювання, протягом літнього періоду, неодноразово були укуси кліщів із почервонінням шкіри, за медичною допомогою не зверталася. Хворіє упродовж останніх 1,5 місяця, коли без видимих причин з'явився головний біль, 1 місяць тому почала відмічати зниження зору, двоїння в очах. У неврологічному статусі: ураження лівого відвідного нерва. МРТ головного мозку — симптом порожнього турецького сідла, сплющення заднього полюса склер, звивистість зорових нервів. Окуліст: гострота зору правого ока — 0,3, лівого ока — 0,8, набряк диска зорового нерва обох очей. Аналіз ліквору: тиск 300 мм вод.ст. (при люмбальній пункції в положенні лежачи), загальний білок — 0,198 г/л, цитоз — 5 в 1 мкл (лімфоцити), протибореліозні IgG — 38,15 од/мл, IgM — 5,61 од/мл. Відразу після люмбальної пункції пацієнтка відмітила значне зменшення головного болю та двоїння в очах. Індекс лікворно-сироваткових протибореліозних IgG — 1,2. Установлений діагноз: хронічний нейробореліоз із синдромом церебральної псевдопухлини, з ураженням лівого відвідного нерва та зоровими порушеннями. Лікування: цефтріаксон, реосорбілакт, цитиколін, ацетазоламід, мелатонін, фенібут. Від повторних люмбальних пункцій пацієнтка відмовилась. За час стаціонарного лікування стан хворої покращився: зменшилися головні болі (до 3–4 балів за візуальною аналоговою шкалою), зникло двоїння в очах, відновилися в повному обсязі рухи лівого очного яблука, зменшився набряк дисків зорових нервів. Пацієнтка через 3 місяці телефоном повідомила про відсутність будь-яких скарг, окрім зниження зору. Таким чином, у пацієнтів із синдромом церебральної псевдопухлини серед потенційних етіологічних чинників захворювання необхідно виключати в тому числі і хворобу Лайма.
The article describes a clinical case of chronic neuroborreliosis in form of cerebral pseudotumor syndrome in a 30-year-old patient. The patient complained of dizziness, double vision, decreased visual acuity in both eyes, a feeling of "fog before the eyes", constant headache (7–8 points on a visual analog scale), sleep disturbances. During last summer (5–6 months before disease onset), there were repeated tick bites with skin redness, the patient did not seek medical help. The disease started 1.5 months ago in form of a headache; one month ago vision began to decrease and diplopia appeared. In the neurological status: left abductor nerve palsy. Brain MRI: empty sella turcica, flattening of the posterior scleras, optic nerves tortuosity. Ophthalmologist: visual acuity of the right eye — 0.3, left eye — 0.8, optic disc swelling of both eyes. Cerebrospinal fluid analysis: the pressure of 300 mm Hg (lumbar puncture in supine position), proteins — 0.198 g/l, cytosis — 5 in 1 ml (lymphocytes), anti-borreliosis IgG — 38.15 U/ml, IgM — 5.61 U/ml. Immediately after the lumbar puncture, the patient noted a significant reduction in headache and diplopia. Cerebrospinal fluid-serum index for anti-borreliosis IgG — 1.2. Diagnosis: chronic neuroborreliosis with cerebral pseudotumor syndrome, left abductor nerve palsy, and visual impairments. Treatment: ceftriaxone, rheosorbilact, citicoline, acetazolamide, melatonin, phenibut. The patient refused repeated lumbar punctures. During hospital treatment, the patient's condition improved: headaches decreased (to 3–4 points on the visual analog scale), diplopia disappeared, left eyeball movements fully restored, optic disc swelling diminished. Three months later, the patient by phone reported no complaints except for vision impairments. Thus, in patients with cerebral pseudotumor syndrome, among the potential etiological factors Lyme disease should be also excluded.
Keywords
хвороба Лайма; синдром церебральної псевдопухлини
Lyme disease; pseudotumor cerebri
For the full article you need to subscribe to the magazine.
Bibliography
1. Koedel U., Fingerle V., Pfister HW. Lyme neuroborreliosis — epidemiology, diagnosis and management. Nat. Rev. Neur. 2015. 11(8). 446-456.
2. Oschmann P., Dorndorf W., Hornig C., Schäfer C., Wellensiek H.J., Pflughaupt K.W. Stages and syndromes of neuroborreliosis. J. Neurol. 1998. 245(5). 262-272.
3. Halperin J. Lyme neuroborreliosis. Curr. Opin. Infect. Dis. 2019. 32(3). 259-264.
4. Pfister H.W., Rupprecht T.A. Clinical aspects of neuroborreliosis and post-Lyme disease syndrome in adult patients. Int. J. Med. Microbiol. 2006. 296(40). 11-16.
5. Schwenkenbecher P., Pul R., Wurster U., Conzen J., Pars K., Hartmann H., Skripuletz T. Common and uncommon neurological manifestations of neuroborreliosis leading to hospitalization. BMC Infect. Dis. 2017. 17(1). 90.
6. Friedman D.I., Jacobson D.M. Diagnostic criteria for idiopathic intracranial hypertension. Neurology. 2002. 59. 1492-1495.
7. Delen F., Peker E., Onay M., Altay Ç.M., Tekeli O., Togay Işıkay C. The significance and reliability of imaging findings in pseudotumor cerebri. NeuroOphthalmology. 2019. 43(2). 81-90.
8. McGeeney B.E., Friedman D.I. Pseudotumor cerebri pathophysiology. Headache: The Journal of Head and Face Pain. 2014. 54(3). 445-458.
9. Degnan A.J., Levy L.M. Pseudotumor cerebri: brief review of clinical syndrome and imaging findings. Am. J. Neuroradiol. 2011. 32(11). 1986-1993.
10. Raucher H.S., Kaufman D.M., Goldfarb J., Jacobson R.I., Roseman B., Wolff R.R. Pseudotumor cerebri and Lyme disease: a new association. J. Pediatr. 1985. 107. 931-933.
11. Belman A.L., Iyer M., Coyle P., Dattwyler R. Neurologic manifestations in children with North American Lyme disease. Neurology. 1993. 43. 2609-2614.
12. Bachman D.T., Srivastava G. Emergency department presentations of Lyme disease in children. Pediatr. Emerg. Care. 1998. 14. 356-361.
13. Kan L., Sood S.K., Maytal J. Pseudotumor cerebri in Lyme disease: a case report and literature review. Pediatr. Neurol. 1998. 18. 439-441.
14. Şahin B., İncecik F., Hergüner Ö.M. A presentation of Lyme disease: pseudotumor cerebri. Turk. J. Pediatr. 2015. 57. 522-524.
15. May K., Upadhyayula S. Papilledema as the sole manifestation of neuroborreliosis. Case Rep. Infect. Dis. 2021. 30. 2021.
16. Nørreslet Gimsing L., Lunde Larsen L.S. A rare case of pseudotumor cerebri in adult Lyme disease. Clin. Case Rep. 2020. 8(1). 116-119.
17. Castaldo J.E., Griffith E., Monkowski D.H. Pseudotumor cerebri: early manifestation of adult Lyme disease. Am. J. Med. 2008. 121. 5-6.
18. Garcia-Monco J.C., Coleman J.L., Benach J.L. Antibodies to myelin basic protein in Lyme disease. J. Infect. Dis. 1988. 158. 667-668.
19. Aberer E., Brunner C., Suckanek G. Molecular mimicry and Lyme borreliosis: A shared antigenic determinant between Borrelia burgdorferi and human tissue. Ann. Neurol. 1989. 26. 732-737.
20. Pachner A.R., Steiner I. Lyme neuroborreliosis: infection, immunity, and inflammation. Lancet Neurol. 2007. 6. 544-552
21. Raucher H.S., Kaufman D.M., Goldfarb J., Jacobson R.I., Roseman B., Wolff R.R. Pseudotumor cerebri and Lyme disease: a new association. J. Pediatr. 1985. 107(6). 931-933.
22. Ramgopal S., Obeid R., Zuccoli G., Cleves-Bayon C., No-walk A. Lyme disease-related intracranial hypertension in children: clinical and imaging findings. J. Neurol. 2016. 263(3). 500-507.