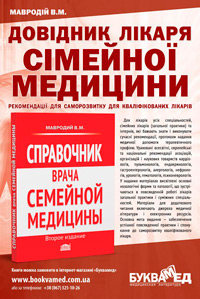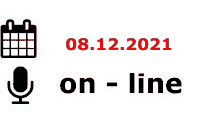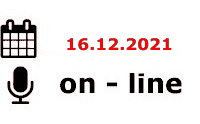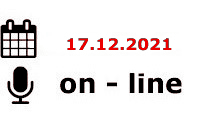 ---
СІМЕЙНІ ЛІКАРІ ТА ТЕРАПЕВТИ
---
НЕВРОЛОГИ, НЕЙРОХІРУРГИ, ЛІКАРІ ЗАГАЛЬНОЇ ПРАКТИКИ, СІМЕЙНІ ЛІКАРІ
---
КАРДІОЛОГИ, СІМЕЙНІ ЛІКАРІ, РЕВМАТОЛОГИ, НЕВРОЛОГИ, ЕНДОКРИНОЛОГИ
---
СТОМАТОЛОГИ
---
ІНФЕКЦІОНІСТИ, СІМЕЙНІ ЛІКАРІ, ПЕДІАТРИ, ГАСТРОЕНТЕРОЛОГИ, ГЕПАТОЛОГИ
---
ТРАВМАТОЛОГИ
---
ОНКОЛОГИ, (ОНКО-ГЕМАТОЛОГИ, ХІМІОТЕРАПЕВТИ, МАМОЛОГИ, ОНКО-ХІРУРГИ)
---
ЕНДОКРИНОЛОГИ, СІМЕЙНІ ЛІКАРІ, ПЕДІАТРИ, КАРДІОЛОГИ ТА ІНШІ СПЕЦІАЛІСТИ
---
ПЕДІАТРИ ТА СІМЕЙНІ ЛІКАРІ
---
АНЕСТЕЗІОЛОГИ, ХІРУРГИ
"Emergency medicine" №7(102), 2019
Features of comprehensive approach to professional selection in "anesthesiology" specialty at the stage of postgraduate training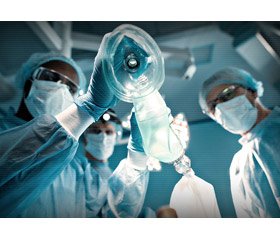 Authors:

Мальцева Л.А., Усенко Л.В., Кобеляцкий Ю.Ю., Базиленко Д.В.
ГУ «Днепропетровская медицинская академия МЗ Украины», г. Днепр, Украина



Categories:

Medicine of emergency



Sections:

Medical education
Summary
Професійний відбір займає особливе місце в профілактиці синдрому професійного вигорання в анестезіологів. Мета відбору: виключити осіб, які відрізняються низькою стресовою толерантністю, і тим самим ще на етапі, що передує дії екстремальних факторів, підвищити у відібраного контингенту один із компонентів психофізіологічного забезпечення стресостійкості. Комплексне тестування претендентів на спеціалізацію здійснювалося в два етапи. Критерії включення в групу (n = 72) на першому етапі в порядку значущості виглядають так: 1) інформована згода на участь у дослідженні; 2) документальне підтвердження відсутності психічної і соматичної патології; 3) достатній рівень теоретичної підготовки: середній бал «Додатка до диплома» 4,5 і більше, успішність вхідного вступного контролю більше 75 %. В результаті аналізу даних першого етапу до остаточного тестування були допущені 55,5 % досліджуваних (n = 40). На другому етапі оцінювалися: функціонування нейрогуморальних систем, які беруть участь у формуванні стресових станів; психофізіологічні, психологічні, особистісні характеристики. Розроблено параметри, яким повинен відповідати претендент на спеціалізацію «анестезіологія». Системний аналіз діяльності анестезіологів, які пройшли відбір на спеціальність, наступні 10–15 років свідчить про професійну успішність, істотне кар'єрне зростання, відсутність розчарування в професії, роздумів про те, щоб залишити спеціальність «анестезіологія».
Профессиональный отбор занимает особое место в профилактике синдрома профессионального выгорания у анестезиологов. Цель отбора: исключить лиц, отличающихся низкой стрессовой толерантностью, и тем самым еще на этапе, предшествующем воздействию экстремальных факторов, повысить у отбираемого контингента один из компонентов психофизиологического обеспечения стрессоустойчивости. Комплексное тестирование претендентов на специализацию осуществлялось в два этапа. Критерии включения в группу (n = 72) на первом этапе в порядке значимости выглядят так: 1) информированное согласие на участие в исследовании; 2) документальное подтверждение отсутствия психической и соматической патологии; 3) достаточный уровень теоретической подготовки: средний балл «Додатка до диплома» 4,5 и более, успешность входного вводного контроля более 75 %. В результате анализа данных первого этапа к окончательному тестированию были допущены 55,5 % исследуемых (n = 40). На втором этапе оценивались: функционирование нейрогуморальных систем, принимающих участие в формировании стрессовых состояний; психофизиологические, психологические, личностные характеристики. Разработаны параметры, которым должен соответствовать претендент на специализацию «анестезиология». Системный анализ деятельности анестезиологов, прошедших отбор на специальность, последующие 10–15 лет свидетельствует о профессиональной успешности, существенном карьерном росте, отсутствии разочарования в профессии, размышлений о том, чтобы оставить специальность «анестезиология».
Professional selection has a special place in the prevention of burnout syndrome among anesthetists. The purpose of the selection is to exclude people with low stress tolerance and, thus, at the stage preceding exposure to extreme factors, to increase one of the components of the psychophysiological support of resistance to stress in the selected population. Comprehensive testing of applicants for specialization was carried out in two stages. The criteria for inclusion in the group (n = 72) at the first stage in order of importance are as follows: 1) informed consent to participate in the study; 2) documentary evidence of the absence of mental and somatic pathology; 3) sufficient level of theoretical training: the diploma supplement average score 4.5 or more, the success of the input control over 75 %. As a result of the data analysis at the first stage, 55.5 % of the exami-nees (n = 40) were admitted to the final testing. At the second stage, the functioning of neurohumoral systems involved in the formation of stress conditions; psychophysiological, psychological, personal characteristics were evaluated. The parameters that the applicant for "anesthesiology" specialty must meet are developed. A systematic analysis of the activities of anesthetists, who have been selected for the specialty, in the next 10–15 years indicates professional success, significant career growth, the absence of disappointment in the profession, and reflections on leaving "anesthesiology" specialty.
Keywords
анестезіологія; відбір на спеціальність; критерії успішності; профілактика синдрому професійного вигорання
анестезиология; отбор на специальность; критерии успешности; профилактика синдрома профессионального выгорания
anesthesiology; selection in a specialty; success criteria; prevention of burnout syndrome
For the full article you need to subscribe to the magazine.
Bibliography
1. Vasilyev V.Y., Pushkarenko I.A. Causes of Burnout in Anesthesiologists–Reanimatologists. General Reanimatology. 2011. № 7(2). Р. 66 (In Russ.). https://doi.org/10.15360/1813–9779–2011–2–66.
2. Gazoni F.М., Amato P.Е, Маlik Z.М., Дuriex М.Е.The impact of perioperative catastrophes on anesthesiologist: results of a national survey. Anesth. Analg. 2012. № 114(3).Р. 596–603.
3. Souter K.J., Gallagher T.H. Review article:the disclosure of unanticipated outcomes of care and medical errors: what does this mean for anesthesiologists? Anesth. Analg. 2012. № 114(3). Р. 615–621.
4. Lawson С.С., Rocheleau С.М., Whelan Е.А., Lividoti Hibert Е.N. et al. Occupational exposures among nurses and risk of spontantous abortion. Am. Obstet. Gynecol. 2012. № 206(4).Р. 327. е1–8.
5. Stiegler M.Р., Neelankavil J.Р., Canales C., Dhillon A. Cognitive errors detected in anaesthesiology: a literature review and pilot study. Br. J. Anaesth. 2012. № 108(8). Р. 229–235.
6. Uskun E. Burnout and job satisfaction amongst staft Tur–kish community health services. Trim. Care Community Psychiatr. 2005. № 2(10). Р. 63–69.
7. Nyssen S., Hansez I., Baele P. et al. Occupational stress and burnout in anesthesia. Br. J. Anaesth. 2003. № 90(3). Р. 333–337.
8. Fasting S., Gisvold S.Е. Serious problem during anaesthesia — a five year revive of 83844 anesthetics. Can. J. Anaesth. 2002. № 49. Р. 545–553.
9. Kluger M.Т., Townend K., Laidlaw T. Jod satis faction, stress and burnout in Australian speciflists anaesthetists. Anaesthesia. 2003. № 58(4). Р. 339–345.