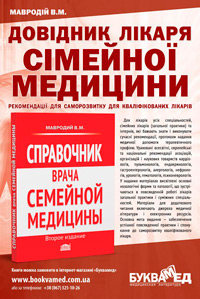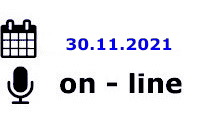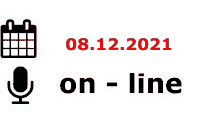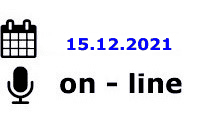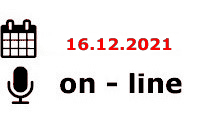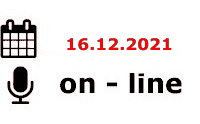 ---
СІМЕЙНІ ЛІКАРІ ТА ТЕРАПЕВТИ
---
НЕВРОЛОГИ, НЕЙРОХІРУРГИ, ЛІКАРІ ЗАГАЛЬНОЇ ПРАКТИКИ, СІМЕЙНІ ЛІКАРІ
---
КАРДІОЛОГИ, СІМЕЙНІ ЛІКАРІ, РЕВМАТОЛОГИ, НЕВРОЛОГИ, ЕНДОКРИНОЛОГИ
---
СТОМАТОЛОГИ
---
ІНФЕКЦІОНІСТИ, СІМЕЙНІ ЛІКАРІ, ПЕДІАТРИ, ГАСТРОЕНТЕРОЛОГИ, ГЕПАТОЛОГИ
---
ТРАВМАТОЛОГИ
---
ОНКОЛОГИ, (ОНКО-ГЕМАТОЛОГИ, ХІМІОТЕРАПЕВТИ, МАМОЛОГИ, ОНКО-ХІРУРГИ)
---
ЕНДОКРИНОЛОГИ, СІМЕЙНІ ЛІКАРІ, ПЕДІАТРИ, КАРДІОЛОГИ ТА ІНШІ СПЕЦІАЛІСТИ
---
ПЕДІАТРИ ТА СІМЕЙНІ ЛІКАРІ
---
АНЕСТЕЗІОЛОГИ, ХІРУРГИ
"Тrauma" Том 21, №5, 2020
History of orthopedics in the mirror of numismatics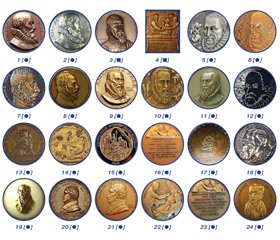 Authors:

Синяченко О.В., Климовицький В.Г., Єрмолаєва М.В., Верзілов С.М., Синяченко Т.Ю., Лівенцова К.В. Донецький національний медичний університет, м. Лиман, Україна



Categories:

Traumatology and orthopedics



Sections:

Нistory of medicine
Summary
Метою роботи був аналіз історії ортопедії за нумізматичними матеріалами. Галузь історичної науки нумізматика (від лат. numisma — «монета») зародилася в XIX столітті і стала тісно пов'язаною з економікою, політикою, культурою й правом, включає тематичне вивчення монет, медалей та плакет. Найкраще історію ортопедії ілюструють різні форми медальєрного образотворчого мистецтва (екзонумія або паранумізматика), а медаль стала прообразом пам'ятної (меморіальної) монети. У даній роботі подано каталог 95 нумізматичних матеріалів (у тому числі деяких унікальних, вперше наведених), відображено етапи розвитку вивчення використання лікувальних факторів, надані посилання на значні історичні події, згадуються короткі біографії медиків, які зробили неоціненний внесок у формування даної наукової дисципліни.
Целью работы был анализ истории ортопедии по нумизматическим материалам. Отрасль исторической науки нумизматика (от лат. numisma — «монета») зародилась в XIX столетии и стала тесно связанной с экономикой, политикой, культурой и правом, включает тематическое изучение монет, медалей и плакет. Лучше всего историю ортопедии иллюстрируют разные формы медальерного образотворческого искусства (экзонумия или паранумизматика), а медаль стала прообразом памятной (мемориальной) монеты. В настоящей работе представлен каталог 95 нумизматических материалов (в том числе некоторых уникальных, впервые приведенных), отражены этапы развития изучения использования лечебных факторов, поданы ссылки на значимые исторические события, упоминаются краткие биографии медиков, внесших неоценимый вклад в формирование данной научной дисциплины.

The purpose of the work was to analyze the history of orthopedics using numismatic materials. The branch of historical science of numismatics (from the Latin numisma — coin) originated in the 19th century and became closely connected with economics, politics, culture and law; it includes a thematic study of coins, medals and plaques. Best of all, the history of orthopedics is illustrated by the various forms of the medallic educational art (exonumia, or paranumismatics), and the medal became the prototype of the commemorative coin. This work presents a catalogue of 95 numismatic materials (including some unique one, first cited), reflects the stages of development of the study of using treating factors, provides links to significant historical events, refers to brief biographies of physicians who have made an invaluable contribution into the formation of this scientific discipline.
Keywords
медицина; ортопедія; історія; нумізматика
медицина; ортопедия; история; нумизматика

medicine; orthopedics; history; numismatics
For the full article you need to subscribe to the magazine.
Bibliography
1. Kunzmann R. The Saint Eligius, his life and work and his traces in numismatics. Schweiz. Arch. Tierheilkd. 2014. 156(1). 13-16. doi: 10.1024/0036-7281/a000541.
2. Hart G.D. Ancient coins and medicine. Can. Med. Assoc. J. 1966. 94(2). 77-89.
3. Gemmill C.L. Medical numismatic notes. Coins of Cyrene. Bull. NY Acad. Med. 1973. 49(1). 81-84.
4. Allen C.R. A survey of medical numismatics. Medicina in nummis. JAMA. 1981. 246(20). 2347-2349.
5. Buckwalter J.A. Advancing the science and art of orthopaedics. Lessons from history. J. Bone Joint Surg. Am. 2000. 82(12). 1782-1803. doi: 10.2106/00004623-200012000-00012.
6. Swarup I., O'Donnell J.F. Аn overview of the history of orthopedic surgery. Am. J. Orthop. 2016. 45(7). 434-438.
7. Elsaesser S., Butler A.R. Nineteenth century exercise clinics for the treatment of scoliosis. J. R. Coll. Physicians Edinb. 2014. 44(3). 240-246. doi: 10.4997/JRCPE.2014.312.
8. Popa C.C., Marinescu A.A., Mohan A.G., Săceleanu M.V., Ciurea A.V. Remember: Ambroise Paré (1510–1590) – message for young surgeons. Rom. J. Morphol. Embryol. 2018. 59(2). 637-640. doi: 10.1007/s00264-013-1797-5.
9. Vallejo J.R., Mesa M., Cobos-Bueno J.M. Francisco Arceo de Fregenal and the treatment of clubfoot up to the sixteenth century. Acta Med. Hist. Adriat. 2018. 16(1). 19-48. doi: 10.31952/amha.16.1.1.
10. Travers R., Sayag-Boukris V. Sir Benjamin Collins Brodie (1783–1862) – a pioneer rheumatologist. Int. J. Rheum. Dis. 2015. 18(5). 587-590. doi: 10.1111/1756-185X.12646.
11. Hernigou P. Authorities and foundation of an orthopaedic school in Germany in the nineteenth century: Part I: Conrad Johann Martin Langenbeck; Georg Friedrich Louis Stromeyer; Bernhard Rudolf Conrad von Langenbeck; Johann Friedrich August von Esmarch. Int. Orthop. 2016. 40(3). 633-640. doi: 10.1007/s00264-015-3009-y.
12. Rajasekaran S., Kanna R.M., Shetty A.P. History of spine surgery for tuberculous spondylodiscitis. Unfallchirurg. 2015. 118(1). 19-27. doi: 10.1007/s00113-015-0093-9.