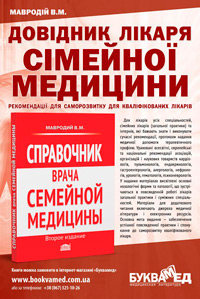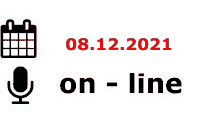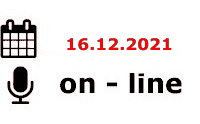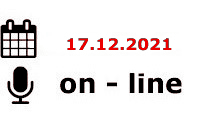 ---
СІМЕЙНІ ЛІКАРІ ТА ТЕРАПЕВТИ
---
НЕВРОЛОГИ, НЕЙРОХІРУРГИ, ЛІКАРІ ЗАГАЛЬНОЇ ПРАКТИКИ, СІМЕЙНІ ЛІКАРІ
---
КАРДІОЛОГИ, СІМЕЙНІ ЛІКАРІ, РЕВМАТОЛОГИ, НЕВРОЛОГИ, ЕНДОКРИНОЛОГИ
---
СТОМАТОЛОГИ
---
ІНФЕКЦІОНІСТИ, СІМЕЙНІ ЛІКАРІ, ПЕДІАТРИ, ГАСТРОЕНТЕРОЛОГИ, ГЕПАТОЛОГИ
---
ТРАВМАТОЛОГИ
---
ОНКОЛОГИ, (ОНКО-ГЕМАТОЛОГИ, ХІМІОТЕРАПЕВТИ, МАМОЛОГИ, ОНКО-ХІРУРГИ)
---
ЕНДОКРИНОЛОГИ, СІМЕЙНІ ЛІКАРІ, ПЕДІАТРИ, КАРДІОЛОГИ ТА ІНШІ СПЕЦІАЛІСТИ
---
ПЕДІАТРИ ТА СІМЕЙНІ ЛІКАРІ
---
АНЕСТЕЗІОЛОГИ, ХІРУРГИ
International journal of endocrinology Том 17, №4, 2021
Pathophysiological and clinical aspects of interaction between coronavirus disease 2019 and thyroid
Authors:

V.I. Pankiv(1), N.V. Pashkovska(2), I.V. Pankiv(2), V.A. Maslyanko(2), I.O. Tsaryk(2) (1) — Ukrainian Research and Practical Centre of Endocrine Surgery, Transplantation of Endocrine Organs and Tissues of the Ministry of Health of Ukraine, Kyiv, Ukraine (2) — Bukovinian State Medical University, Chernivtsi, Ukraine



Categories:

Endocrinology



Sections:

Specialist manual
Summary
Коронавірусна інфекція SARS-CoV-2 швидко набула статусу пандемії та вразила мільйони людей по всьому світу. Незважаючи на те, що основною мішенню коронавірусу є дихальна система, науковців усе більше турбує проблема ураження COVID-19 інших органів та систем. Оскільки рецептори до ангіотензинперетворювального ферменту 2-го типу, через які коронавірус потрапляє в клітини, були виявлені на щитоподібній залозі, існує висока ймовірність ураження цього органа. Останнім часом надходить усе більше повідомлень про розвиток підгострого тиреоїдиту та хвороби Грейвса після перенесеного COVID-19. У пацієнтів, яким раніше не діагностували жодних захворювань щитоподібної залози, варіанти розвитку порушень стану щитоподібної залози, пов'язаних із COVID-19, можуть включати: атиповий перебіг підгострого тиреоїдиту, асоцiйований з поширенням вірусу або надмірною продукцією цитокінів, у тому числі деструктивний процес з необоротним пошкодженням залози або синдром низького рівня трийодтироніну (синдром нетиреоїдної патології), конкретно не пов'язаний з інфекцією COVID-19, але зумовлений тяжким статусом пацієнта. Метою цього огляду було дослідження змін функціонального стану щитоподібної залози внаслідок інфекції COVID-19. Поточна оцінка наслідків пандемії COVID-19 дозволить виявити більше інформації про захворювання щитоподібної залози, спричинені коронавірусом. Для виявлення тиреотоксикозу рекомендується проводити планові аналізи функціонального стану щитоподібної залози в пацієнтів у гострій фазі COVID-19. Після одужання слід оцінити тиреоїдну функцію для виявлення потенційного гіпотиреозу. Залишаються без відповіді питання, пов'язані з прогностичним значенням інтерлейкіну-6 в інфікованих пацієнтів, особливо у випадках із цитокіновим штормом, та необхідністю замісної терапії препаратами гормонів щитоподібної залози в суб'єктів із центральним гіпотиреозом, пов'язаним із гіпофізитом. Для виявлення тиреотоксикозу також рекомендується регулярне дослідження стану щитоподібної залози в пацієнтів із тяжким перебігом/гострою фазою COVID-19.
In patients who were not previously diagnosed with any thyroid conditions, the scenario of COVID-19 related anomalies of the thyroid may include either: a process of central thyroid-stimulating hormone disturbances via virus‑related hypophysitis; an atypical type of subacute thyroiditis which is connected to the virus spread or to excessive cytokine production including a destructive process with irreversible damage to the gland or low triiodothyronine syndrome (non-thyroidal illness syndrome) which is not specifically related to the COVID‑19 infection, but which is associated with a very severe illness status. This review aimed to investigate thyroid changes resulted from the COVID-19 infection. Ongoing assessment of the effects of the COVID-19 pandemic will reveal more information on coronavirus-induced thyroid conditions. Routine thyroid assays performed in patients with severe infection/acute phase of COVID-19 are encouraged to detect thyrotoxicosis. After recovery, thyroid function should be assessed to identify potential hypothyroidism. There remain unanswered questions related to the predictive value of interleukin-6 in infected patients, especially in cases of cytokine storm, and the necessity of thyroid hormone replacement in subjects with hypophysitis-related central hypothyroidism.
Keywords
COVID-19; тиреоїдит; хвороба Грейвса; гіпотиреоз; SARS-CoV-2
COVID-19; thyroiditis; Graves' disease; hypothyroidism; SARS-CoV-2
For the full article you need to subscribe to the magazine.
Bibliography
Parolin M., Parisotto M., Zanchetta F., Sartorato P., De Menis E. Coronaviruses and Endocrine System: a Systematic Review on Evidences and Shadows. Endocr. Metab. Immune Disord. Drug Targets. 2020 Sep 5. doi: 10.2174/1871530320666200905123332.
Șandru F., Carsote M., Petca R.C., Gheorghisan-Galateanu A.A., Petca A., Valea A., Dumitrașcu M.C. COVID-19‑related thyroid conditions (Review). Experimental and Therapeutic Medicine. 2021. 22(1). 756. doi: 10.3892/etm.2021.10188.
Young M.J., Clyne C.D., Chapman K.E. Endocrine aspects of ACE2 regulation: RAAS, steroid hormones and SARS-CoV-2. J. Endocrinol. 2020. 247(2). R45-R62. doi: 10.1530/JOE-20-0260.
Ye Q., Wang B., Mao J. The pathogenesis and treatment of the "cytokine storm" in COVID-19. J. Infect. 2020. 80(6). 607-613. doi: 10.1016/j.jinf.2020.03.037.
Nehme M., Braillard O., Alcoba G., Aebischer Perone S., Courvoisier D., Chappuis F., Guessous I.; COVICARE TEAM. COVID-19 Symptoms: Longitudinal Evolution and Persistence in Outpatient Settings. Ann. Intern. Med. 2021. 174(5). 723-725. doi: 10.7326/M20-5926.
Shekhar S., Wurth R., Kamilaris C.D.C., Eisenhofer G., Barrera F.J., Hajdenberg M., Tonleu J. et al. Endocrine Conditions and COVID-19. Horm. Metab. Res. 2020. 52(7). 471-484. doi: 10.1055/a-1172-1352.
Caron P. Thyroid disorders and SARS-CoV-2 infection: From pathophysiological mechanism to patient management. Ann. Endocrinol. (Paris). 2020. 81(5). 507-510. doi: 10.1016/j.ando.2020.09.001.
Gorini F., Bianchi F., Iervasi G. COVID-19 and Thyroid: Progress and Prospects. Int. J. Environ. Res. Public Health. 2020. 17(18). 6630. doi: 10.3390/ijerph17186630.
Gavriatopoulou M., Korompoki E., Fotiou D., Ntanasis-Stathopoulos I., Psaltopoulou T., Kastritis E., Terpos E., Dimopoulos M.A. Organ-specific manifestations of COVID-19 infection. Clin. Exp. Med. 2020 Nov. 20(4). 493-506. doi: 10.1007/s10238-020-00648-x.
Khoo B., Tan T., Clarke S.A., Mills E.G., Patel B., Modi M., Phylactou M. et al. Thyroid Function Before, During, and After COVID-19. J. Clin. Endocrinol. Metab. 2021. 106(2). e803-e811. doi: 10.1210/clinem/dgaa830.
Pashkovska N.V. Pseudothyroid dysfunction in clinical practice: how to avoid diagnostic errors. International Journal of Endocrinology (Ukraine). 2018. 14(4). 57-66. doi: 10.22141/2224-0721.14.4.2018.140188 (in Ukrainian).
Chen M., Zhou W., Xu W. Thyroid Function Analysis in 50 Patients with COVID-19: A Retrospective Study. Thyroid. 2021. 31(1). 8-11. doi: 10.1089/thy.2020.0363.
Muller I., Cannavaro D., Dazzi D., Covelli D., Mantovani G., Muscatello A., Ferrante E. et al. SARS-CoV-2-related atypical thyroiditis. Lancet Diabetes Endocrinol. 2020. 8. 739-741. doi: 10.1016/S2213-8587(20)30266-7.
Brancatella A., Ricci D., Cappellani D., Viola N., Sgrò D., Santini F., Latrofa F. Is Subacute Thyroiditis an Underestimated Manifestation of SARS-CoV-2 Infection? Insights From a Case Series. J. Clin. Endocrinol. Metab. 2020. 105(10). dgaa537. doi: 10.1210/clinem/dgaa537.
Mattar S.A.M., Koh S.J.Q., Rama Chandran S., Cherng B.P.Z. Subacute thyroiditis associated with COVID-19. BMJ Case Rep. 2020. 13(8). e237336. doi: 10.1136/bcr-2020-237336.
Urbanovych A.M., Laniush F.V., Lishchuk O.Z., Kozlovska K.Yu. COVID-19: a new etiological factor of Graves' disease? International Journal of Endocrinology (Ukraine). 2020. 16(7). 120-124. doi: 10.22141/2224-0721.16.7.2020.219014.
Asfuroglu Kalkan E., Ates I. A case of subacute thyroiditis associated with Covid-19 infection. J. Endocrinol. Invest. 2020. 43(8). 1173-1174. doi: 10.1007/s40618-020-01316-3.
Ippolito S., Dentali F., Tanda M.L. SARS-CoV-2: a potential trigger for subacute thyroiditis? Insights from a case report. J. Endocrinol. Invest. 2020. 43(8). 1171-1172. doi: 10.1007/s40618-020-01312-7.
Francisco Javier López Maldonado, Rene Arturo Cota Arreola. Biopsy Confirmed Subacute Thyroiditis Associated With COVID-19. Journal of the Endocrine Society. 2021. 5. A922. doi: 10.1210/jendso/bvab048.1884.
Bellastella G., Maiorino M.I., Esposito K. Endocrine complications of COVID-19: what happens to the thyroid and adrenal glands? J. Endocrinol. Invest. 2020. 43(8). 1169-1170. doi: 10.1007/s40618-020-01311-8.
Lania A., Sandri M.T., Cellini M., Mirani M., Lavezzi E., Mazziotti G. Thyrotoxicosis in patients with COVID-19: the THYRCOV study. Eur. J. Endocrinol. 2020. 183(4). 381-387. doi: 10.1530/EJE-20-0335.
Ruggeri R.M., Campennì A., Deandreis D., Siracusa M., Tozzoli R., Petranović Ovčariček P., Giovanella L. SARS-COV-2-related immune-inflammatory thyroid disorders: facts and perspectives. Expert Rev. Clin. Immunol. 2021. 1-23. doi: 10.1080/1744666X.2021.1932467.
Pal R. COVID-19, hypothalamo-pituitary-adrenal axis and clinical implications. Endocrine. 2020. 68(2). 251-252. doi: 10.1007/s12020-020-02325-1.
Speer G., Somogyi P. Thyroid complications of SARS and coronavirus disease 2019 (COVID-19). Endocr. J. 2021. 68(2). 129-136. doi: 10.1507/endocrj.EJ20-0443.
Djakpo D.K., Wang Z., Zhang R., Chen X., Chen P., Antoine M.M.L.K. Blood routine test in mild and common 2019 coronavirus (COVID-19) patients. Biosci. Rep. 2020. 40(8). doi: 10.1042/BSR20200817.
Shams P.N., Ophth F. High-Dose Oral Methylprednisolone for the Management of Severe Active Thyroid Eye Disease During the Coronavirus Disease 2019 Pandemic. Ophthalmic Plastic and Reconstructive Surgery. 2020. 36(4). 418-419. doi: 10.1097/IOP.0000000000001787.
Kaiser U.B., Mirmira R.G., Stewart P.M. Our Response to COVID-19 as Endocrinologists and Diabetologists. J. Clin. Endocrinol. Metab. 2020. 105(5). dgaa148. doi: 10.1210/clinem/dgaa148.
Velayoudom F.L., Alwis Wijewickrama P.S., Ranathunga H.I., Somasundaram N. Endocrine vigilance in COVID-19. J. Pak. Med. Assoc. 2020. 70 (Suppl. 3) (5). S83-S86. doi: 10.5455/JPMA.16.
Van Gerwen M., Alsen M., Little C., Barlow J., Naymagon L., Tremblay D., Sinclair C.F., Genden E. Outcomes of Patients with Hypothyroidism and COVID-19: A Retrospective Cohort Study. Front. Endocrinol. (Lausanne). 2020. 11. 565. doi: 10.3389/fendo.2020.00565.
Kumar A., Arora A., Sharma P., Anikhindi S.A., Bansal N., Singla V., Khare S., Srivastava A. Clinical Features of COVID-19 and Factors Associated with Severe Clinical Course: A Systematic Review and Meta-Analysis. SSRN [Preprint]. 2020. doi: 10.2139/ssrn.3566166.
Iughetti L., Trevisani V., Cattini U., Bruzzi P., Lucaccioni L., Madeo S., Predieri B. COVID-19 and Type 1 Diabetes: Concerns and Challenges. Acta Biomed. 2020. 91(3). e2020033. doi: 10.23750/abm.v91i3.10366.
Kalra S., Mittal S. COVID-19 and diabetes: Covidiabetology. J. Pak. Med. Assoc. 2020. 70(6). 954-955.
Isidori A.M., Arnaldi G., Boscaro M., Falorni A., Giordano C., Giordano R., Pivonello R. et al. COVID-19 infection and glucocorticoids: update from the Italian Society of Endocrinology Expert Opinion on steroid replacement in adrenal insufficiency. J. Endocrinol. Invest. 2020. 43(8). 1141-1147. doi: 10.1007/s40618-020-01266-w.
Kaminskyi O.V., Pankiv V.I., Pankiv I.V., Afanasyev D.E. Vitamin D content in population of radiologically contaminated areas in Chernivtsi oblast (pilot project). Problems of radiation medicine and radiobiology. 2018. 23. 442-451. doi: 10.33145/2304_8336_2018_23_442_451.
Weir E.K., Thenappan T., Bhargava M., Chen Y. Does vitamin D deficiency increase the severity of COVID-19? Clin. Med. (Lond). 2020. 20(4). e107-e108. doi: 10.7861/clinmed.2020-0301.
Montesinos M.D.M., Pellizas C.G. Thyroid Hormone Action on Innate Immunity. Front. Endocrinol. (Lausanne). 2019 Jun 4. 10. 350. doi: 10.3389/fendo.2019.00350.