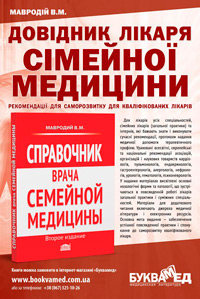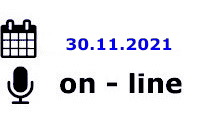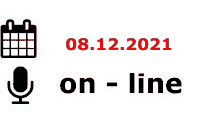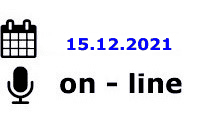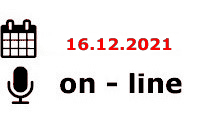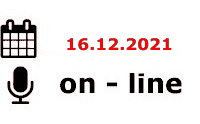 ---
СІМЕЙНІ ЛІКАРІ ТА ТЕРАПЕВТИ
---
НЕВРОЛОГИ, НЕЙРОХІРУРГИ, ЛІКАРІ ЗАГАЛЬНОЇ ПРАКТИКИ, СІМЕЙНІ ЛІКАРІ
---
КАРДІОЛОГИ, СІМЕЙНІ ЛІКАРІ, РЕВМАТОЛОГИ, НЕВРОЛОГИ, ЕНДОКРИНОЛОГИ
---
СТОМАТОЛОГИ
---
ІНФЕКЦІОНІСТИ, СІМЕЙНІ ЛІКАРІ, ПЕДІАТРИ, ГАСТРОЕНТЕРОЛОГИ, ГЕПАТОЛОГИ
---
ТРАВМАТОЛОГИ
---
ОНКОЛОГИ, (ОНКО-ГЕМАТОЛОГИ, ХІМІОТЕРАПЕВТИ, МАМОЛОГИ, ОНКО-ХІРУРГИ)
---
ЕНДОКРИНОЛОГИ, СІМЕЙНІ ЛІКАРІ, ПЕДІАТРИ, КАРДІОЛОГИ ТА ІНШІ СПЕЦІАЛІСТИ
---
ПЕДІАТРИ ТА СІМЕЙНІ ЛІКАРІ
---
АНЕСТЕЗІОЛОГИ, ХІРУРГИ
"Child`s Health" Том 16, №6, 2021
Variation in the rate of diagnosis of childhood acute lymphoblastic leukemia in about to the COVID-19 Pandemic: a single-center study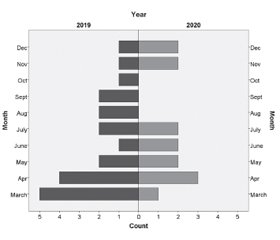 Authors:

Elif Güler Kazancı (1), Yasemin Üstündağ (2), Deniz Güven (3) (1) — Department of Pediatric Hemato-Oncology, University of Health Sciences, Bursa Yüksek İhtisas Training and Research Hospital, Bursa, Turkey (2) — Department of Clinical Biochemistry, University of Health Sciences, Bursa Yüksek İhtisas Training and Research Hospital, Bursa, Turkey (3) — Department of Pediatrics, University of Health Sciences, Ankara Keçiören Training and Research Hospital, Ankara, Turkey



Categories:

Pediatrics/Neonatology



Sections:

Clinical researches
Summary
Актуальність. Гіпотеза відкладеної інфекції Грівса свідчить про те, що гострий лімфобластний лейкоз (ГЛЛ) у дітей розвивається в два критичних етапи, причому перший етап (перше ураження) відбувається внутрішньоутробно, а другий етап (друге ураження) відбувається в післяпологовому періоді й включає генетичні зміни, пов'язані з лейкемією, залежно від часу впливу поширених дитячих інфекцій. У цьому дослідженні ми вивчали, чи призвела ізоляція дітей як складова загальної ізоляції під час пандемії коронавірусної хвороби 2019 року (COVID-19) до скорочення числа нових випадків ГЛЛ у дітей за рахунок уникнення другого етапу ураження. Матеріали та методи. Це ретроспективне дослідження включало всіх нещодавно діагностованих педіатричних пацієнтів віком від 1 до 18 років. Періоди дослідження були з 15 березня 2020 року до 31 грудня 2020 року (період ізоляції під час COVID-19) та з 15 березня 2019 року до 31 грудня 2019 року (контрольний період). Результати. Гострий лейкоз був діагностований у 73 дітей у період з січня 2019 по грудень 2020 року. Із них було 58 випадків ГЛЛ і 15 випадків гострого мієлоїдного лейкозу. Протягом періоду ізоляції під час пандемії COVID-19 у 14 дітей був діагностований ГЛЛ. У контрольний період у 21 дитини був діагностований ГЛЛ. У жодного педіатричного пацієнта не було діагностовано ГЛЛ у серпні, вересні та жовтні 2020 року. Висновки. Ми спостерігали зниження захворюваності протягом періоду ізоляції, можливо, пов'язане з потенційною роллю інфекції SARS-CoV-2 як другого ураження в дитячому віці.
Background. Greaves delayed infection hypothesis states that acute lymphoblastic leukemia (ALL) in children develops in two critical steps, with the first step (first hit) occurring in utero and the second step (second hit) occurring in the postnatal period and involving leukemia-associated genetic changes, depending upon the timing of exposure to common childhood infections. In this study, we investigated whether isolation of children at home as part of the lockdown during the Coronavirus Disease 2019 (COVID-19) pandemic resulted in a reduction in the number of new childhood ALL cases by avoiding the second hit. Materials and metods. This retrospective study included all newly diagnosed pediatric ALL patients aged 1–18 years. The study periods were from 15 March 2020 to 31 December 2020 (COVID-19 lockdown period) and from 15 March 2019 to 31 December 2019 (control period). Results. Acute leukemia was diagnosed in 73 children between January 2019 and December 2020. Of these, there were 58 ALL cases and 15 acute myeloid leukemia cases. During the COVID-19 lockdown period, 14 of the children were diagnosed with ALL. In the control period, 21 children were diagnosed with ALL. No pediatric patients diagnosed with ALL in August, September, and October 2020. Conclusions. We observed a reduced incidence within the lockdown period, possibly related to the potential role of SARS-CoV-2 infection as a second hit in childhood ALL.
Keywords
COVID-19; пандемія; гострий лімфобластний лейкоз; діагностика
COVID-19; pandemic; acute lymphoblastic leukemia; diagnosis
For the full article you need to subscribe to the magazine.
Bibliography
1. Jaime-Pérez J.C., Hernández-Coronado M., Hernández-De Los Santos J.A., Marfil-Rivera L.J., Gómez-Almaguer D. Monthly variation in diagnosis of acute lymphoblastic leukemia and survival outcome in children and adults: 15-year trends at a single center. Hematol. Transfus. Cell. Ther. 2021. 3. 2531-1379(20)31313-4.
2. Siegel D.A., Henley S.J., Li J., Pollack L.A., Van Dyne E.A., White A. Rates and trends of pediatric acute lymphoblastic leukemia — United States, 2001–2014. MMWR Morb. Mortal. Wkly. Rep. 2017. 66. 950-954.
3. OECD (2017), "Survival and mortality for leukaemia in children", in Health at a Glance 2017: OECD Indicators, OECD Publishing, Paris. DOI: https://doi.org/10.1787/health_glance-2017-42-e.
4. Arellano-Galindo J., Barrera A.P., Jiménez-Hernández E., Zavala-Vega S., Campos-Valdéz G., Xicohtencatl-Cortes J., Ochoa S.A., Cruz-Córdova A., Crisóstomo-Vázquez M.D.P., Fernández-Macías J.C., Mejía-Aranguré J.M. Infectious agents in childhood leukemia. Arch. Med. Res. 2017. 48. 305-313.
5. Hein D., Borkhardt A., Fischer U. Insights into the prenatal origin of childhood acute lymphoblastic leukemia. Cancer Metastasis Rev. 2020. 39. 161-171.
6. Kinlen L.J. An examination, with a meta-analysis, of studies of childhood leukaemia in relation to population mixing. Br. J. Cancer. 2012. 107. 1163-1168.
7. Greaves M. The causation of childhood leukemia: a paradox of progress? Discov. Med. 2006. 31. 24-28.
8. Greaves M. A causal mechanism for childhood acute lymphoblastic leukaemia. Nat. Rev. Cancer. 2018. 18. 471-484.
9. Jarvis K.B., Lind A., LeBlanc M., Ruud E. Observed reduction in the diagnosis of acute lymphoblastic leukaemia in children during the COVID-19 pandemic. Acta Paediatr. 2021. 110. 596-597.
10. Asan A., Üstündağ Y., Koca N., Şimşek A., Sayan H.E., Parildar H., Dalyan Cilo B., Huysal K. Do initial hematologic indices predict the severity of COVID-19 patients? Turk. J. Med. Sci. 2021. 26. 51(1). 39-44.
11. Greaves M. COVID-19 and childhood acute lymphoblastic leukemia. Pediatr. Blood Cancer. 2020. 67(12). e28481.
12. Li C.K., Zee B., Lee J., Chik K.W., Ha S.Y., Lee V. Impact of SARS on development of childhood acute lymphoblastic leukaemia. Leukemia. 2007. 21. 1353-1356.
13. Centre for Health Protection, Department of Health, The Government of Hong Kong SAR. www.chp.gov.hk/notifiable1518d.html.
14. Taub J.W., Ge Y., Xavier A.C. COVID-19 and childhood acute lymphoblastic leukemia. Pediatr. Blood Cancer. 2020. 67(7). e28400.
15. Cazzaniga G., Bisanti L., Randi G. et al. Possible role of pandemic AH1N1 swine flu virus in a childhood leukemia cluster. Leukemia. 2017. 31(8). 1819-1821.
16. Hwee J., Tait C., Sung L., Kwong J.C., Sutradhar R., Pole J.D. A systematic review and meta-analysis of the association between childhood infections and the risk of childhood acute lymphoblastic leukaemia. Br. J. Cancer. 2018 Jan. 118(1). 127-137.
17. Groves F., Auvinen A., Hakulinen T. Haemophilus influenzae type b vaccination and risk of childhood leukemia in a vaccine trial in Finland [Abstract]. Ann. Epidemiol. 2000. 10. 474.
18. Ding Y.Y., Ramakrishna S., Long A.H., Phillips C.A., Montiel-Esparza R., Diorio C.J., Bailey L.C. et al. Delayed cancer diagnoses and high mortality in children during the COVID-19 pandemic. Pediatr. Blood Cancer. 2020. 67. e28427.
19. Kutluk M.T., Ahmed F., Kirazlı M., Bajin İ.Y., Müngen E., Ekinci S., Yıldız F. The effect of the COVID-19 pandemic on paediatric cancer care: lessons learnt from a major paediatric oncology department in Turkey. Ecancermedicalscience. 2021. 15. 1172.
20. Kourti M., Markozannes G., Bouka P., Bouka E., Ntzani E., Petridou E.T. Pediatric cancer registration fluctuation in Greece due to COVID-19 pandemic and changes in health care delivery. Pediatr. Blood Cancer. 2021. 68(4). e28777.
21. Filippini T., Hatch E.E., Rothman K.J., Heck J.E., Park A.S., Crippa A., Orsini N., Vinceti M. Association between outdoor air pollution and childhood leukemia: A systematic review and dose-response meta-analysis. Environ. Health Perspect. 2019. 127(4). 46002.
22. Schüz J., Erdmann F. Environmental Exposure and Risk of Childhood Leukemia: An Overview. Arch. Med. Res. 2016 Nov. 47(8). 607-614.